Activity is starting to wind down as the Unlock Our Future Week of Action officially comes to a close. As we begin to reflect on all that happened and all that was accomplished, we are overwhelmed with gratitude, excitement and pride.
Throw in a good deal of exhaustion and you know that we got a lot done together!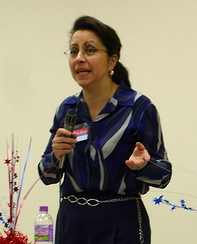 Let's start out with a recap of yesterday and today—days four and five of the week. On Thursday morning, several hundred Minnesotans headed to the Capitol to lobby their legislators on the need for a fair and balanced approach to the state budget. It was a timely visit, as the state's latest budget forecast was being released. The community members also participated in a social media training and sent out letters to the editor regarding the need for all of us to pay our fair share.
Later in the afternoon, Minnesota State Representative Carlos Mariani and Senator Patricia Torres Ray joined member of CTUL in announcing new legislation aimed at holding corporations accountable for the actions of the vendors/contractors they employ. The legislation is being proposed in response to ongoing issues between retail cleaning workers and the companies that they work for.
"What we intend to do is not to only raise awareness about issues that impact so many families, so many workers, who are not being paid for their work…but also the fact that there many companies that are entering into contracts without having the necessary resources to fulfill those contracts," said State Senator Patricia Torres Ray.
Video of the press conference is available here: http://www.youtube.com/watch?v=zWxVD5Wqk3g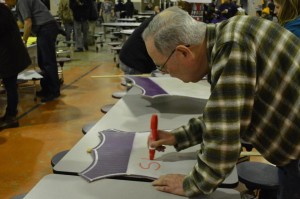 And then last night we received word from SEIU Local 26 that all of the security companies they bargain with have agreed to a temporary contract. The contract will need to be ratified by the membership of 2,000 security officers. The agreements come about a week after 4,000 janitors reached a tentative contract with their employers. Congratulations to all of the members on this great victory!
More information on this huge security contract victory can be found here: http://seiumn.org/2013/03/01/on-heels-of-1-day-strike-twin-cities-security-officers-reach-tentative-agreement-to-strengthen-middle-class/
But, we didn't stop there. This morning we headed back to the downtown Minneapolis Target store, trumpet and dancing shoes in hand, to call on the company to work to get locked out Crystal Sugar workers back on the job. The Minneapolis-based company utilizes Crystal Sugar in its house brand Market Pantry product.
Let's go to the tape: http://youtu.be/kxSdySc07Bc
It was an amazing week, with much to celebrate. From the steps of our State Capitol, to the streets of Minneapolis and St. Paul, to bridges over interstates and bargaining, we successfully worked to unlock Minnesota's future. Because of you, we won new contracts for janitors and security officers, continued to advance important legislation to end Minnesota's foreclosure crisis and put pressure on Minnesota's most celebrated corporations.
Because of you, we had a string of victories that will continue to propel our movement forward.
Thank you. Stay in touch for more ways for you to get involved in the days and weeks ahead!